Update - 10-13-2016: Bundle Offer - $1,000 for all remaining items.
I'm looking to sell the following cameras and accessories. I don't have the documentation or box for several items, so what you see is all I have. I would prefer to meet locally in the Clayton or Henry county areas. Feel free to PM me if you have any questions about any of the items listed.
Canon EOS Rebel T6i which was purchased as a kit (
https://www.amazon.com/Rebel-T6i-Ca...583&sr=1-3&keywords=canon+t6i+bundle+75-300mm
) but I do not have the camera body cap, the SD card, the lens cap strap, or the universal LCD protector. I have verified that it works, but I cannot tell how much use it has had. It is in excellent condition. Many of the Polaroid accessories from the kit are still brand new in the box. I would like to sell this as one whole package.
Price is $800 OBO.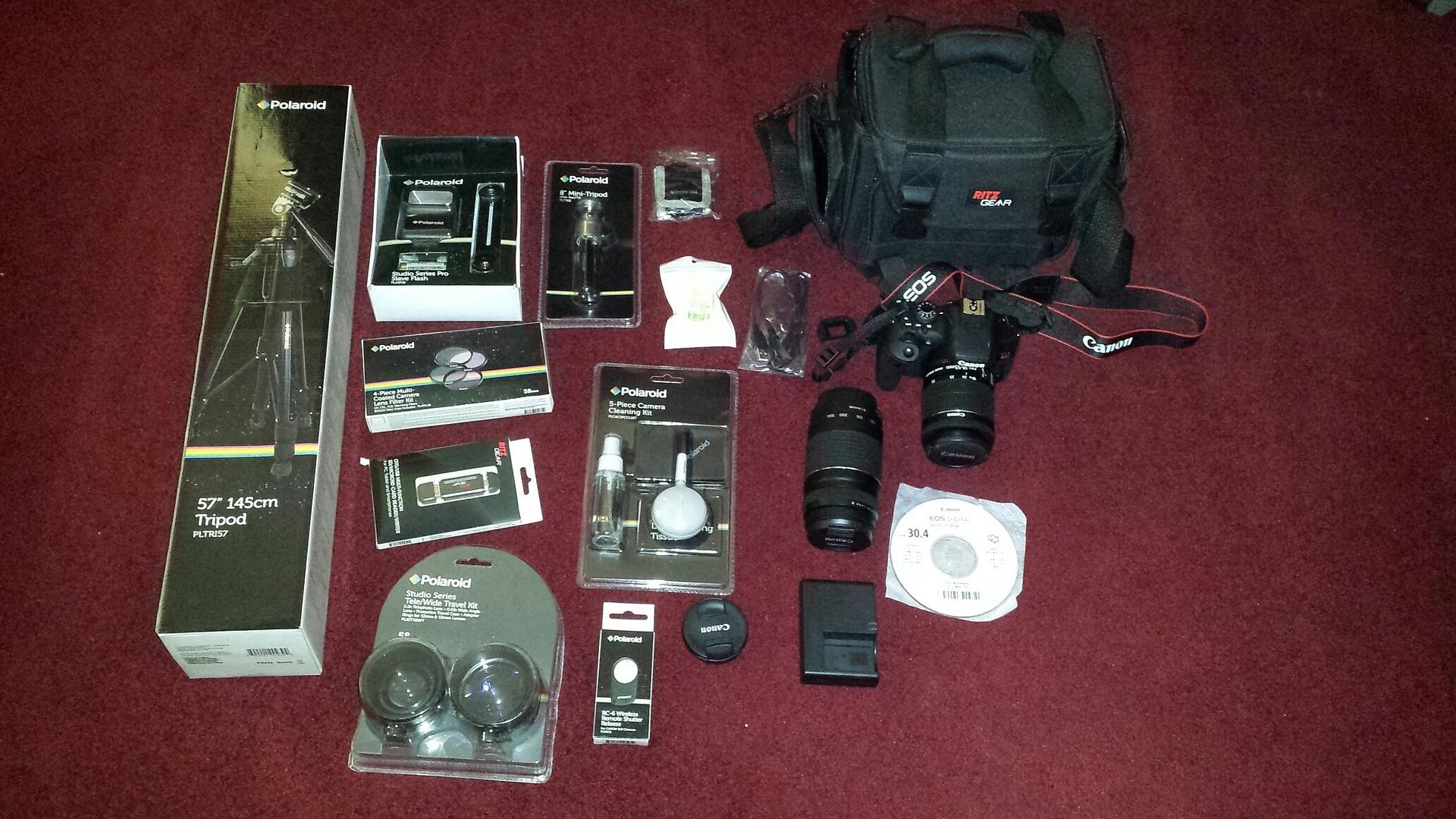 Canon EOS Rebel T3 that comes with a Canon 18-55mm STM Lens, a Canon EF 75-300mm f/4-5.6 III Lens, case, and the Canon software. It is in great condition and I have verified that it works.
Price is $500 OBO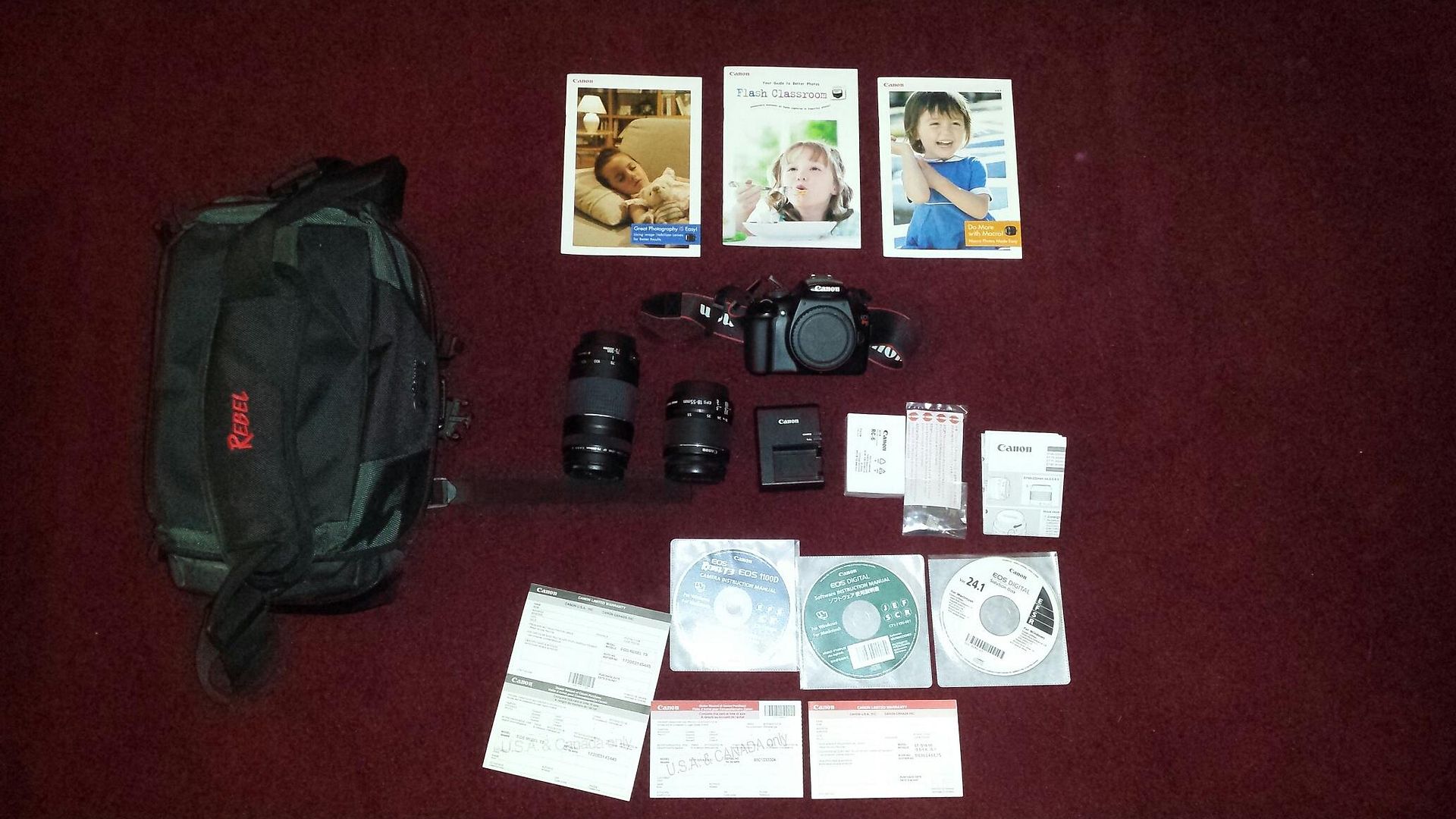 Other items:
TT 560 Speed Light - $15
Opteka 0.43xAF 58mm Lens - $15
Opteka .35x Fisheye Lens - $15
Fotodiox Macro Extension Tube Set Kit - $15
SOLD-
Ultrasonic EF 85mm Lens - $250 OBO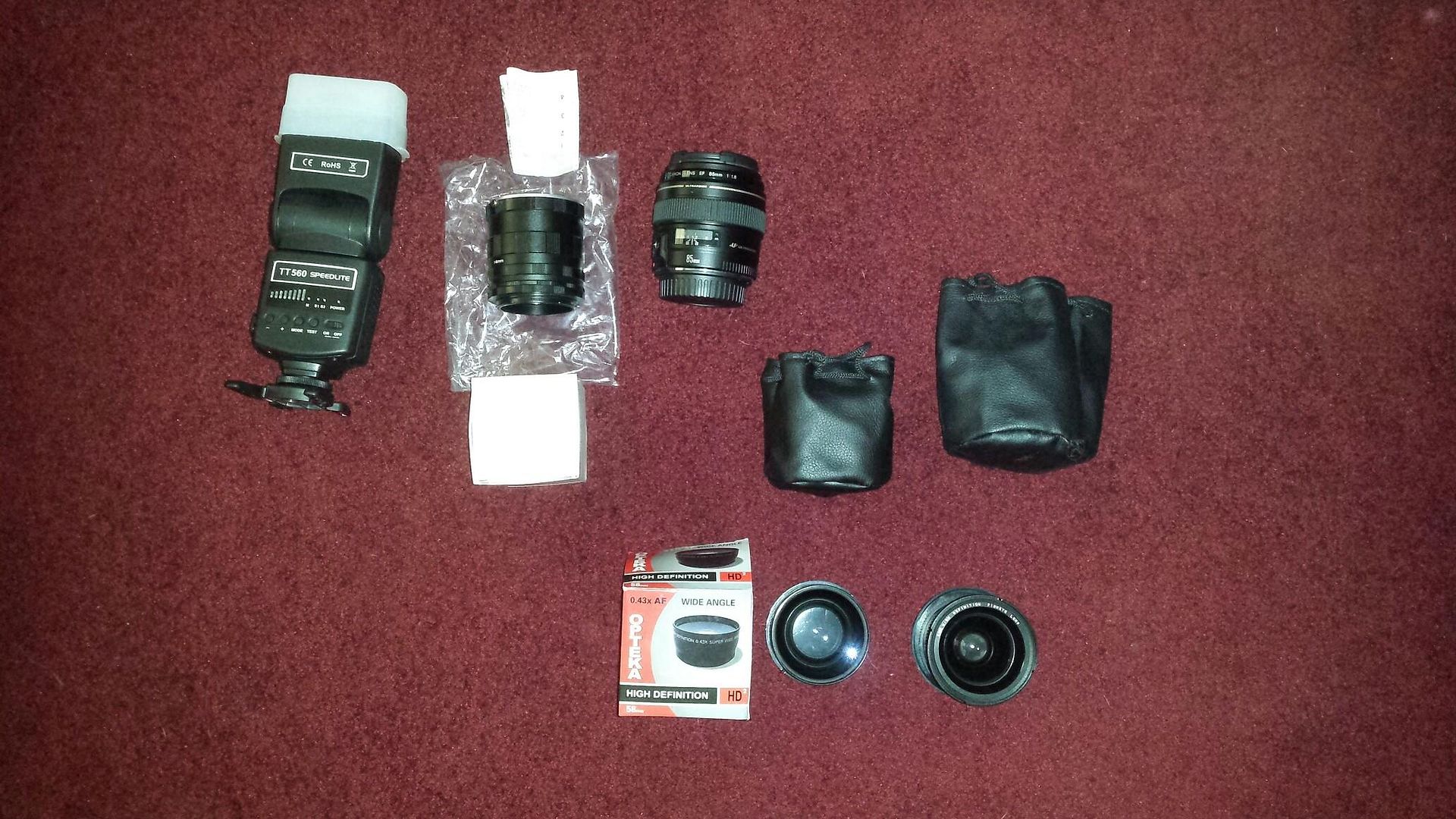 Thanks