Discussion Starter
·
#1
·
I have for sale a 1993 Buick LeSabre Custom.
Cliff notes:
Good: heat and a/c work, new front brakes (everything), relatively new tires, still runs strong, cool bumper stickers included at no extra charge
Bad: 196k miles, looks like s**t, heavy, ~20mpg city, needs new front hub and could benefit from having back brakes cleaned/rebuilt
Long version:
The car has 196k on the clock but still runs strong. A/C works (although it requires messing with the plug that runs the compressor, I can show someone how to do this quite easily), heater is strong. Tires were put on less than 10k ago (and rotated regularly), front brakes completely redone (new rotors, calipers, pads, lines and master cylinder) around 5k ago. Body, well...see the pics. This car has seen better days, lol. I am technically the 3rd owner--1st owner sold it to my old boss, old boss gave it to me, then it was transferred to my Dad, then back to me. I do have a Nada vehicle report I can send to those that are interested. The car has been in one accident, rear-ended many years (before it was mine), and was somewhat repaired, as you can see the back bumper is still not attached 100% correctly, although it hasn't come off in the ~40k miles I've put on it in the past 6 or so years. The interior is in good condition overall, no tears in the seats, roof liner only peeling back in one little section; there are a few cracks and suck in the top of the dash IIRC, but for an almost 20 year old car, its not too bad at all. The car currently has a squeak that goes away under braking, so I took it to the shop to see what they had to say about it. They found two issues: a broken front hub and they also said the rear brakes could use cleaning/rebuilt.
My asking price on this car is [s:eiw88sny]$800[/s:eiw88sny]
$600
. If anyone is interested, pm me your email address and I'll email you the .pdf of the Nada vehicle report.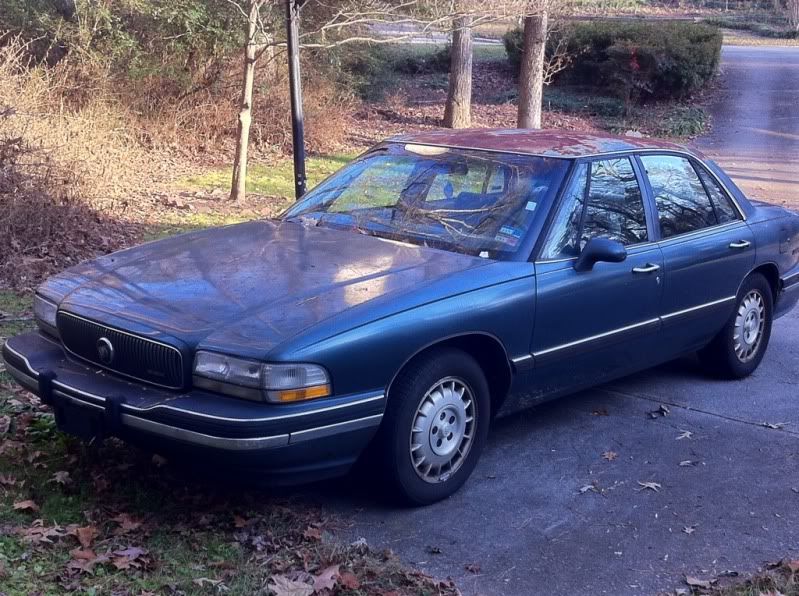 Â