Discussion Starter
·
#1
·
I thought we had a thread going about this lawsuit, but I could not find it. News from Firearms Policy Coalition



Firearms Policy Coalition

@gunpolicy
In light of last week's Bruen decision, the Ninth Circuit just vacated and remanded a lawsuit we're watching that challenges California's "assault weapon" ban. Judge Bumatay dissents, saying that the 3-judge panel should just hear the case:


Judge Bumatay: "For over a decade, our court has improperly interest-balanced our way around the Second Amendment. The Supreme Court has had enough of it."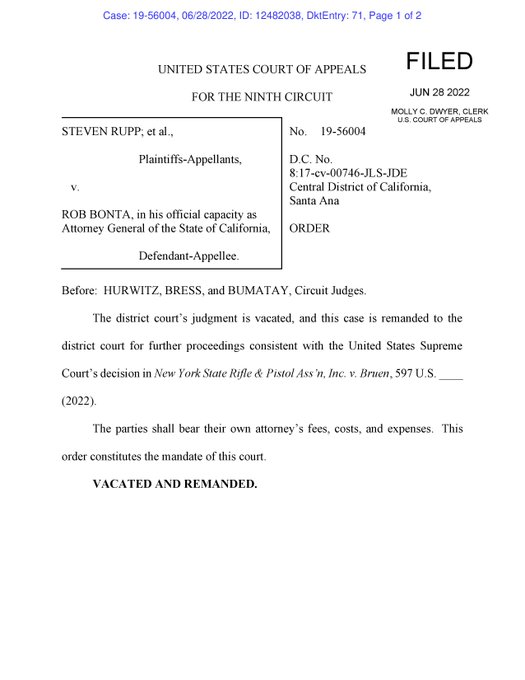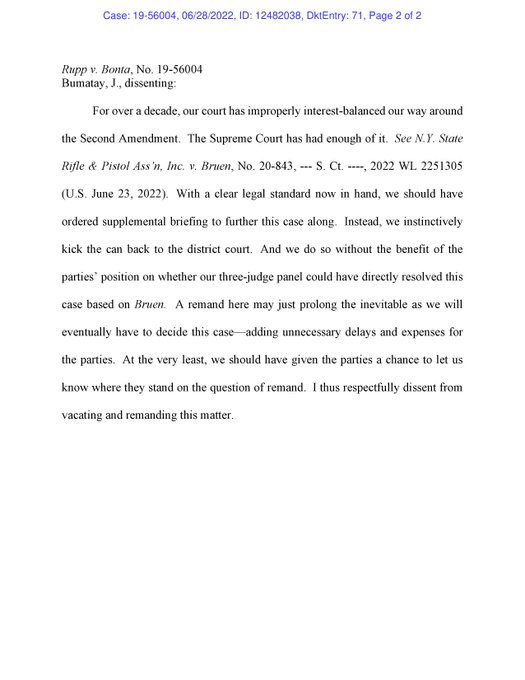 5:04 PM · Jun 28, 2022
·
TweetDeck
The District Court Docket for this case
Docket for Steven Rupp v. Xavier Becerra, 8:17-cv-00746 — Brought to you by the RECAP Initiative and Free Law Project, a non-profit dedicated to creating high quality open legal information.
www.courtlistener.com