Discussion Starter
•
#1
•
A little while back, I asked Zookeeper if he could re-create my favorite holster with a new twist - pull-the-dot snap belt loops instead of standard belt slots.

Here's the result of his using my Matt Del Fatti LP-HTL holster and magazine carrier as a pattern and building my new custom carry rig . . . .
Original holster and magazine carrier used for the starting point: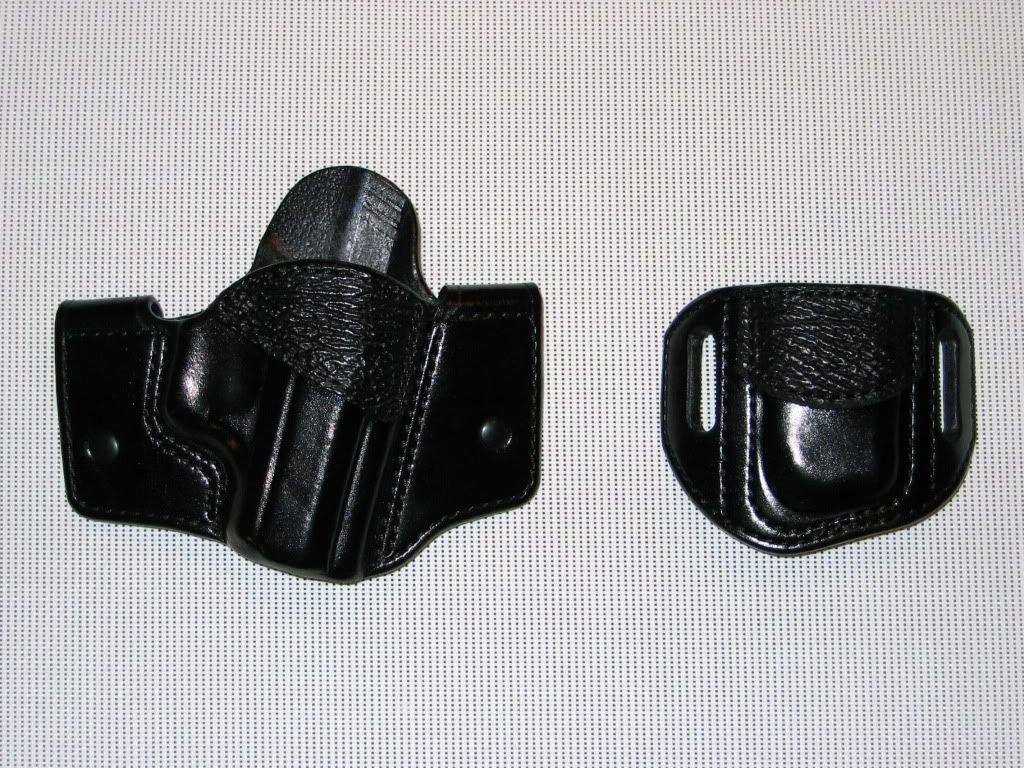 Del Fatti LP-HTL: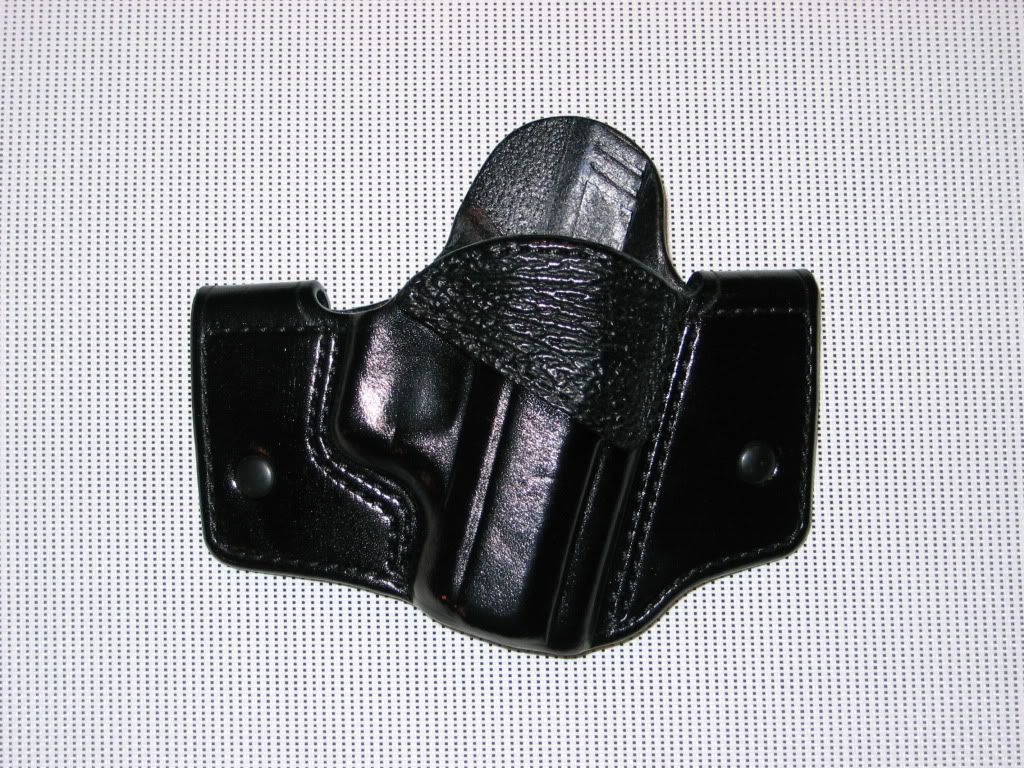 Del Fatti holster and carrier with H-K P7M8 and spare magazine
A fantastic carry combination, with only one flaw for me: I get in-and-out of my car all the time, and I wanted to be able to take the gun and mag off and put it back on without constantly re-threading everything through my belt.
Here's the solution, as implemented by Zookeeper - New holster and magazine carrier, with wrap-around loops and pull-the-dot snaps.
New holster:
New carrier:
Zookeeper holster and carrier with H-K P7M8 and spare magazine:
I wore it around all day today for the first time.

Everything is solid and tight, nothing shifts, the snaps lock up tight, retention on the magazine and holster are great - critically important in an open-top holster with no strap

.

This is an outstanding piece of work, especially when compared side-by-side to what I consider the Rolls-Royce of holsters - Del Fatti. I can, and will, unhesitatingly recommend Chuck's work to anyone considering a quality holster - my expectations for this project have been not only met, but far exceeded.

If you want a Zookeeper holster, I suggest you order it now . . . before he gets a two-year backlog like Del Fatti!


Teeter