Discussion Starter
·
#1
·
I picked these up not long after getting back from my last deployment: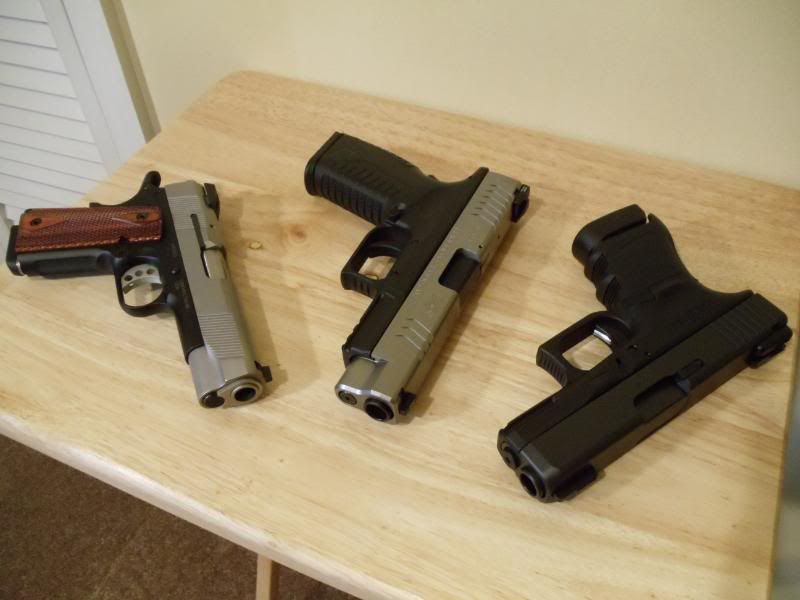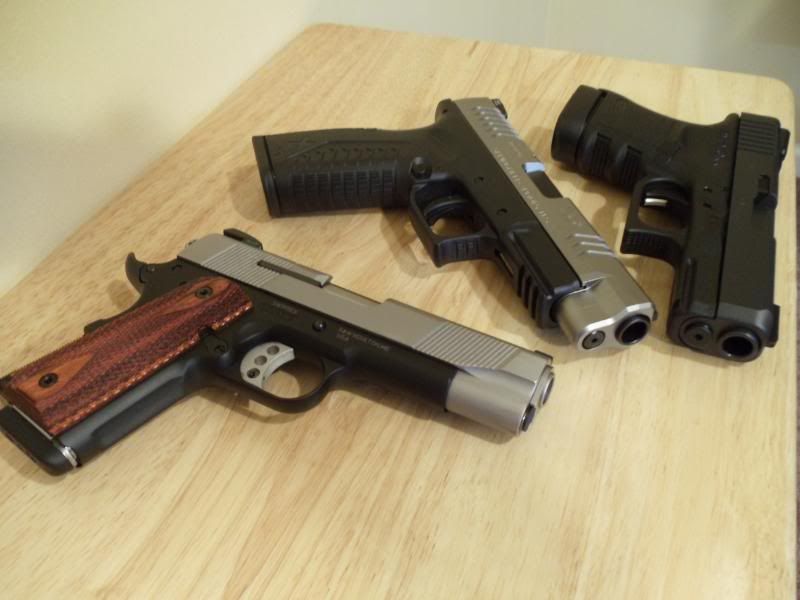 G30SF, XDm 45 and S&W1911ES.
I've got just over 200 rounds a piece through the G30SF and the S&W and they've both been 100% so far.
I've got the XDm 45 all ready to go for it's first trip to the range sometime in the next week or so.
The G30SF has a Fulcrum trigger kit and TFO night sights installed. The S&W got a new set of Meps and I'm still waiting on an ambi safety to come in that I ordered for it. I don't plan on messing with the XDm since it's already got factory night sights and is good to go as far as I'm concerned. 8)