Discussion Starter
·
#1
·
Hey all!
I got myself a new best friend last Friday and thought I'd share it with you, a group most likely to appreciate it!
It's not brand new in the pictures because I had it out at the range and put 150 rounds through it before I had it 24 hours.
What we have here is a Sig Sauer P229 .40 cal with an upgraded grip ala E2 and Enhanced Elite series.
I have had my "eye on" the new P229 Enhanced Elite but they have yet to even release pictures of it. The P229 E2 is a super nice gun but only available in 9mm, and I have just really had my heart set on .40
So I'm down at GT Distributors and had it in my mind I'm going to buy something nice and new and modern to hold me till the Enhanced Elite model is released. After much reading I was of mind to score a P229 in .40 and put the new grip on it... except I can't even find the damned new grip online. Ugh.
So I go to GT and we're talking about the grip and bam, he pulls out two kits! But still no P229. Hmmmm... should I order? Wait? Really want a gun today, came to buy.
So I'm filling out the form to buy something to hold me over and my friend points at one which had been hidden behind some other customers and lo and behold there's a .40 cal P229.
.40 cal! Grip kit! O_O I changed my mind right there and the rest is history.
I've purchased a LaserMax Guide Rod Laser internal laser sight system too. Be here in a week or so!
So, with no further ado, my new baby wearing her new grip: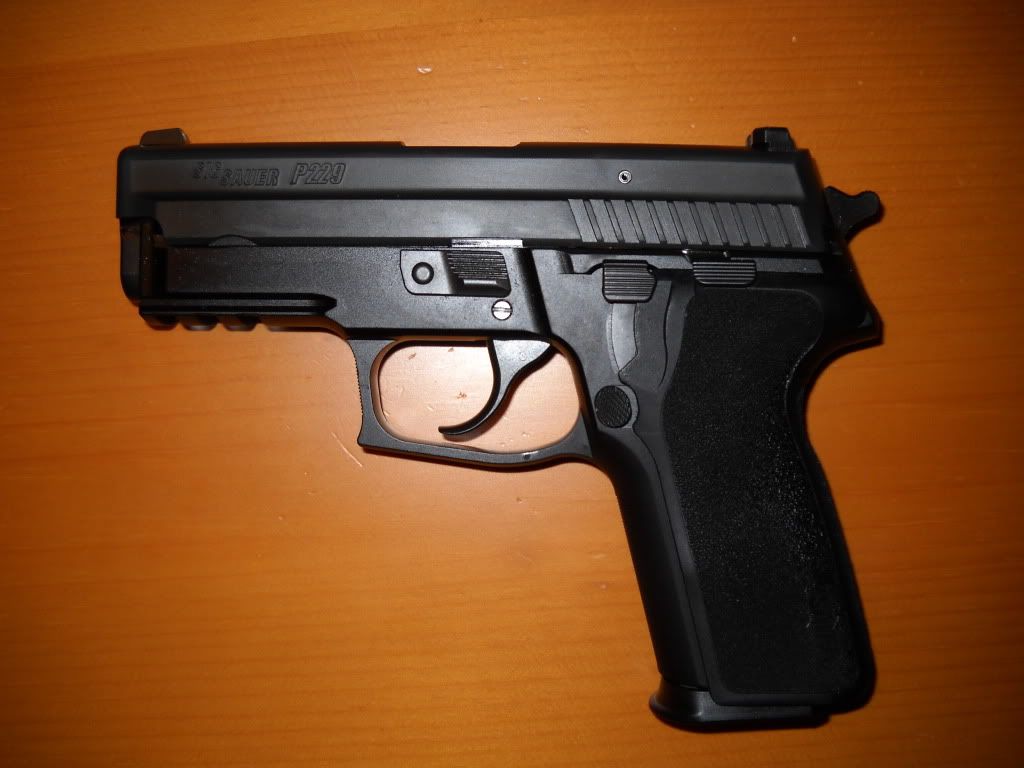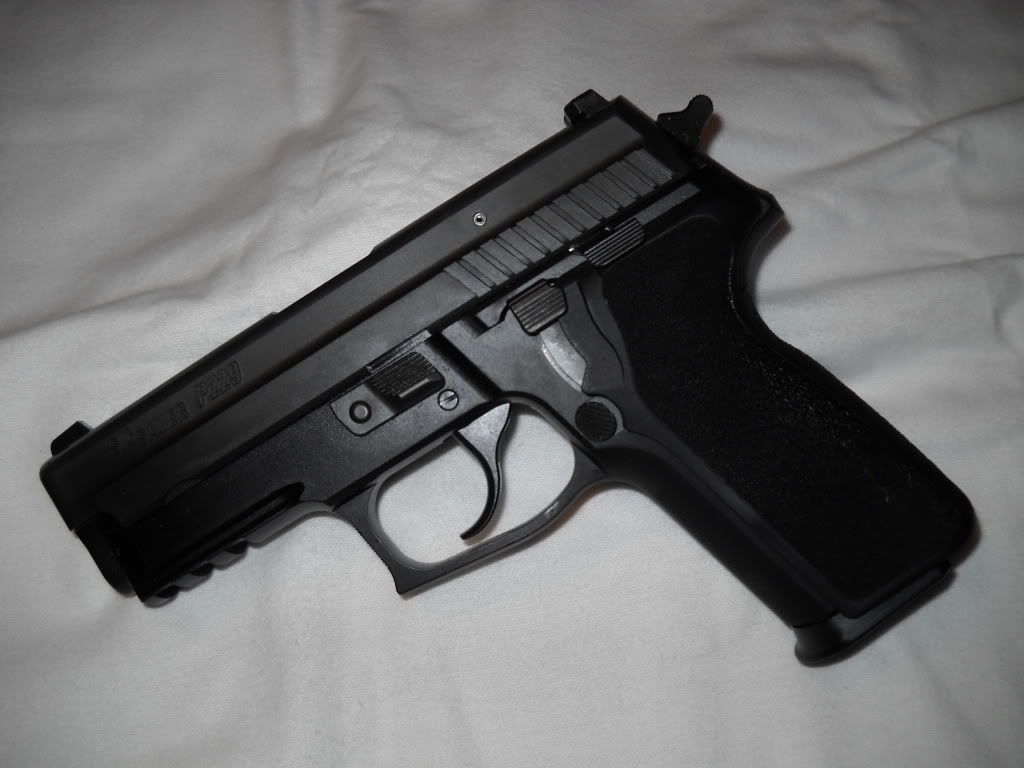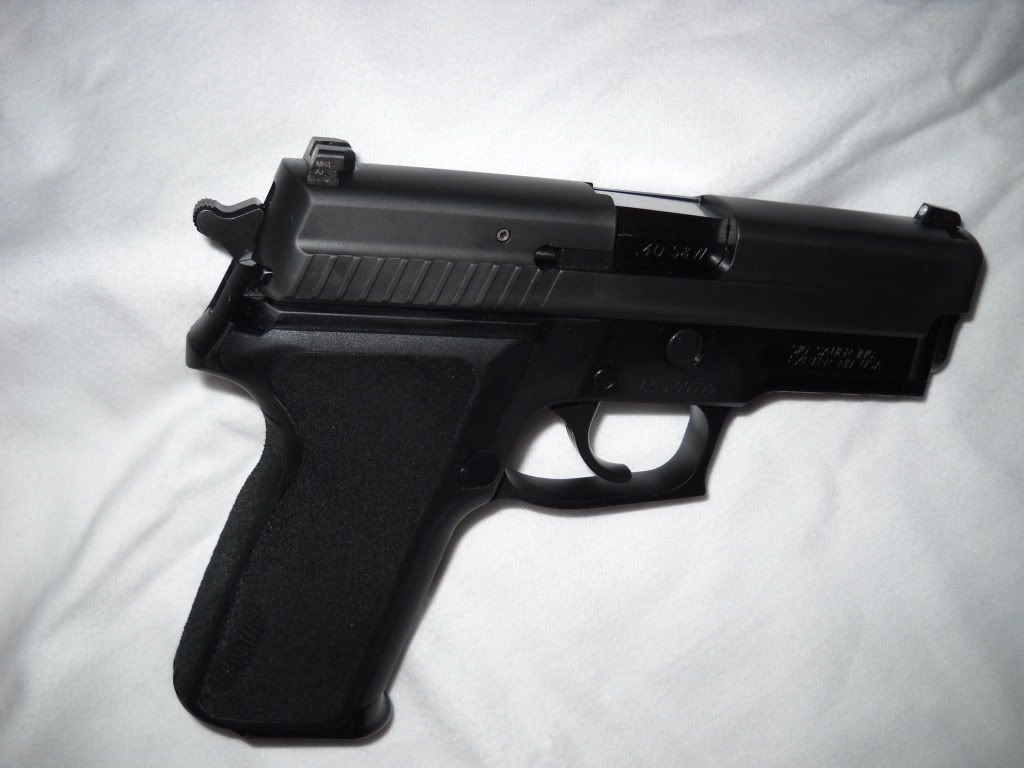 A couple closer shots of the grip and stippling pattern. LOVE it!: