Discussion Starter
·
#1
·
Forsyth County authorities say they foiled a murder-for-hire plot hatched by a man sitting behind bars.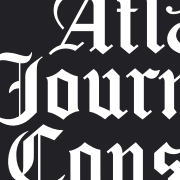 www.ajc.com
The victim, who was not identified, had a motorcycle stolen at gunpoint in late 2017
Authorities said Abayomi arranged the killing with 29-year-old Shelby Fairley, a fellow inmate being held on rape and child molestation charges.
The elaborate murder-for-hire scheme, which Abayomi allegedly masterminded, involved both the mother of his children, 30-year-old Claritza Castillo Gomez, and his current girlfriend, 19-year-old Maliyah Franklin, according to investigators.
"Here's the deal. He wasn't very good at his first crime," Freeman said of Abayomi. "He left evidence at the scene during that robbery that led to his arrest. During this investigation, we found more evidence of his original armed robbery that's going to be used against him at trial. He's not very good at what he does."
😂😂😂
Can't we just bring back public hangings? A lot of this would disappear overnight