Discussion Starter
·
#1
·
Fellow Shooters' Legacy member magnum62 and his lovely wife made their way to town today for a military rifle shoot. magnum62 bought the M1 Garand from my cousin a while back, and he brought it to shoot along with his M1 Carbine, and his recently aquired '03 Springfield. I brought my Mosin-Nagant M44.
Here is a pic of magnum62's Garand that I took prior to my delivering it to him: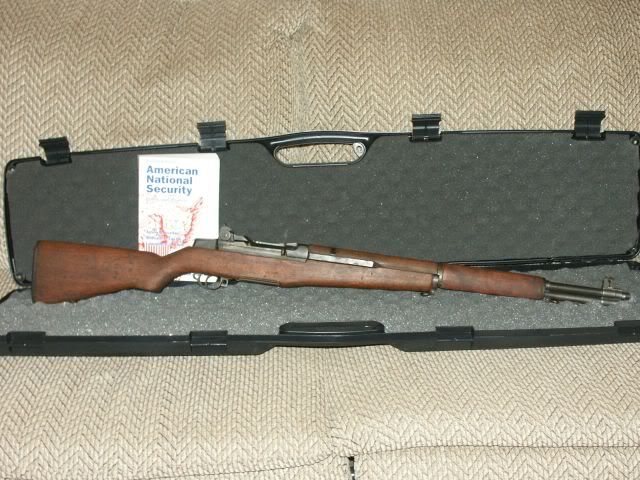 Here is a pic of my M44: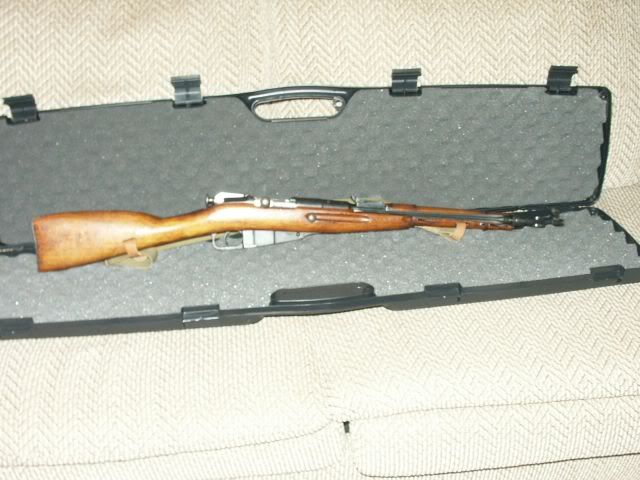 Here is magnum62 taking his very first shot with his '03 Springfield: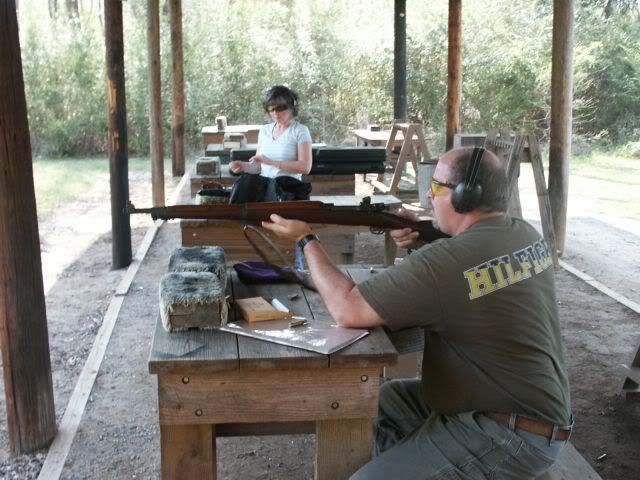 Here he is shooting his M1 Carbine: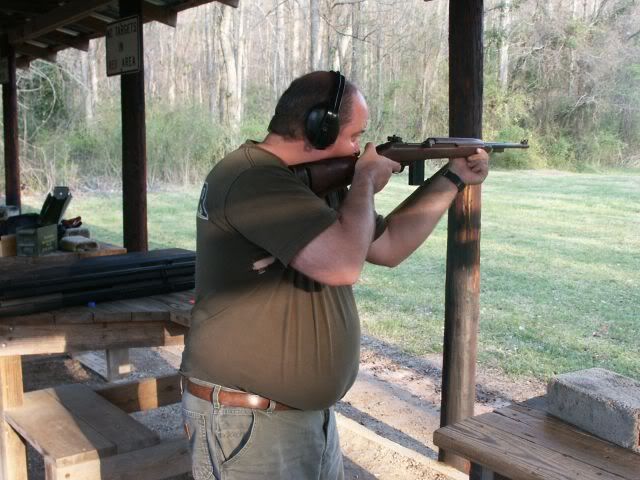 Here is the lovely mrs.magnum62 taking her turn with the Carbine (picture is mid-recoil):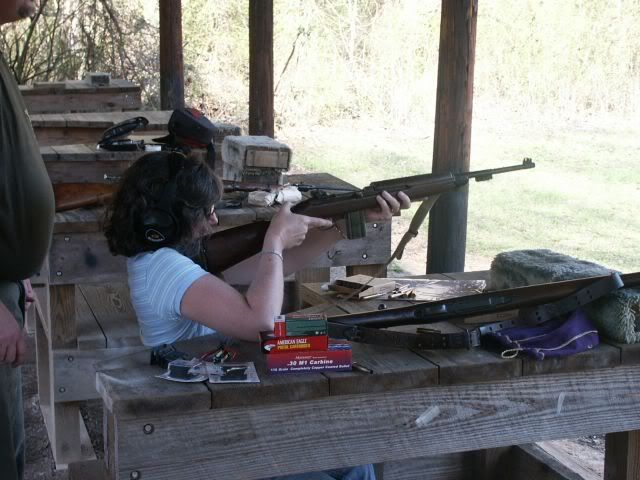 I got into the act a litte bit with the Carbine as well. I found it to my liking as the group in the picture will show. The group was fired at a distance of 27 yards, standing, free hand, rapid fire.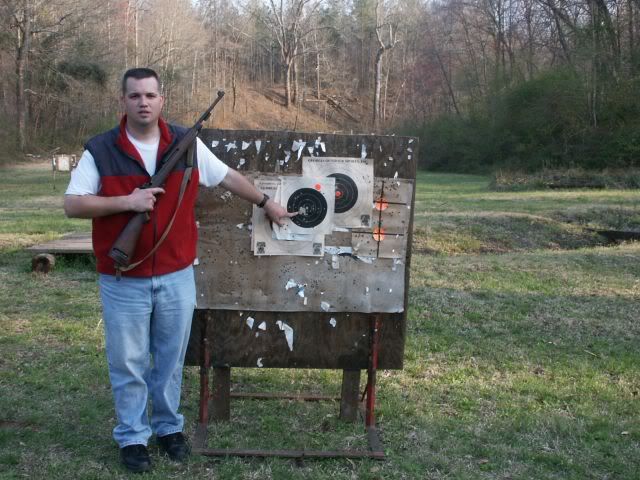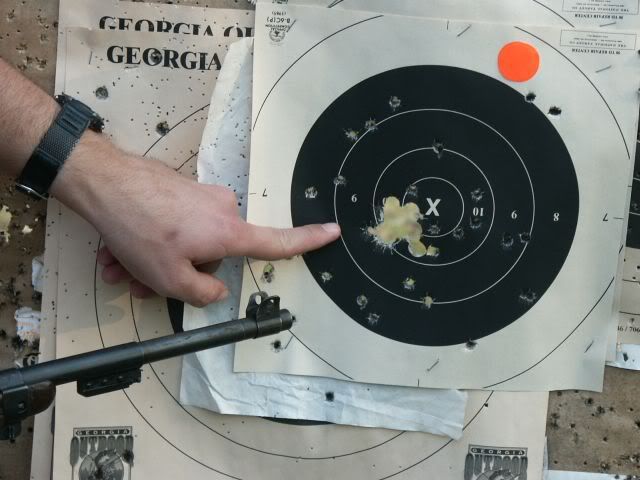 It was a great afternoon of shooting. I had never fired a Garand, an '03 Springfield, or a M1 Carbine. I really liked the Garand. It has a wonderful trigger. Shots were easily made at 100 yards. The '03 was very nice as well. It was shooting very high at first, but we adjusted the sights and began to get much better shot placement with it. magnum62 will have to give the particulars on each of his weapons as to manufacture dates and such, but I believe he said they were all 1943 manufacture.
I was also very pleased with the shot placement we got with my M44 as well. It was shooting a little to the left or both of us. It looks like the front sight is pushed a little to the right. Will drifitng it back to the left a little bring the shots to the right?
After shooting, we had a nice dinner at Jason's Deli. It was a fun time, and I sure hope to visit with them more in the future.