Discussion Starter
·
#1
·
That's some pretty bizarre logic. I guess all my trips over the years to Home Depot means they are guilty of selling me a battery powered battlebot with a liquid explosive payload tank. All cleverly disguised as a shitty John Deere riding lawnmower. ATF go get 'em!
"This morning, the Bureau of Alcohol, Tobacco, Firearms and Explosives (ATF) served JSD Supply with a cease & desist order.

The order originated from the ATF's Philadelphia field office. It stated that JSD Supply could not sell both unfinished frames and firearms parts to the same person no matter if they were purchased at different times. If JSD Supply sold a frame to someone, then the customer comes back to the site and buys a gun part; then, according to the ATF, the company sold the customer a complete firearm without a federal firearms license (FFL) in violation of the Gun Control Act (GCA)."
The ATF argues that JSD Supply was breaking the law by selling unfinished frames and parts kits to the same people.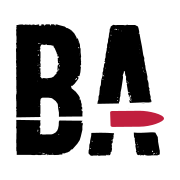 bearingarms.com