Discussion Starter
·
#1
·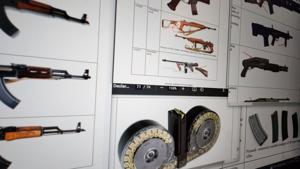 (The Center Square) – With state and federal cases challenging Illinois' gun ban pending, Gov. J.B. Pritzker remains confident the law he signed will withstand constitutional scrutiny, though he says he's not an expert. ...
www.cities929.com
The governor also continues to respond to perceived conflicts of interest around his $2 million in donations to Illinois Supreme Court justice candidates who now sit on the bench. The high court accepted to hear the gun ban challenge from Macon County where the governor is a lead defendant. He signed the law Jan. 10.​
​
Pritzker said allegations there's a conflict are false.​