Discussion Starter
·
#1
·
OK next Saturday, October 30, will be the Cherokee Cowboys Annual Charity Shoot - The Guns of Autumn. Directions at
www.cherokeegunclub.org
There should be about 80 Cowboy Action Shooters at the match which will run from 9 until about 4.
There will be raffles for 4 guns, (2 of which anyone can enter, 2 are reserved for Shooters only).
There will also be vendors making Custom earplugs, Leather vendors, gun vendors, clothing vendors, and bullet/reloading supplies.
Children are welcome but must be at least 8 years old. Eye protection MUST be worn at all times, ear protection is strongly recommended (ear protection will be available at the range).
This year all the stages of fire will be based on turning Star Wars VI - The Return of the Jedi BACK into a western. Join us for:
Range Wars - Return of Jed I.
Some pictures from last year:
Whole album at:
http://s280.photobucket.com/al...ps/Star%20Wars%2009/
Morning Announcements
Buckeye Babe, Bea Itchin', Horse's Butt (Imperial Railroad Thug (Local 303)).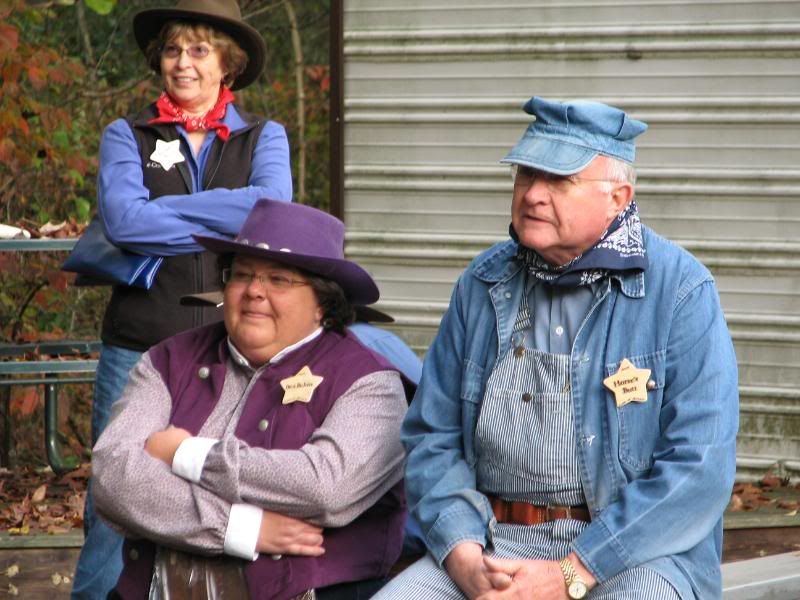 Fighting the Imperial Railroad Thugs (Local 303) in the Ice tunnels of Hoth Montana
Pistols Petite shoots from the Millennium Falcon Stagecoach
Annabel Lee shoots from the stagecoach
Rolan shoots from the stagecoach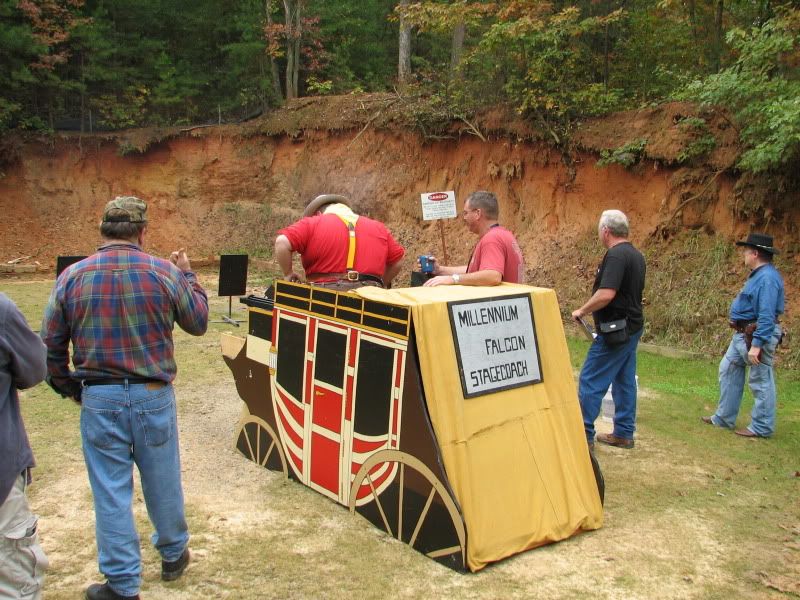 Mystery Stage from outside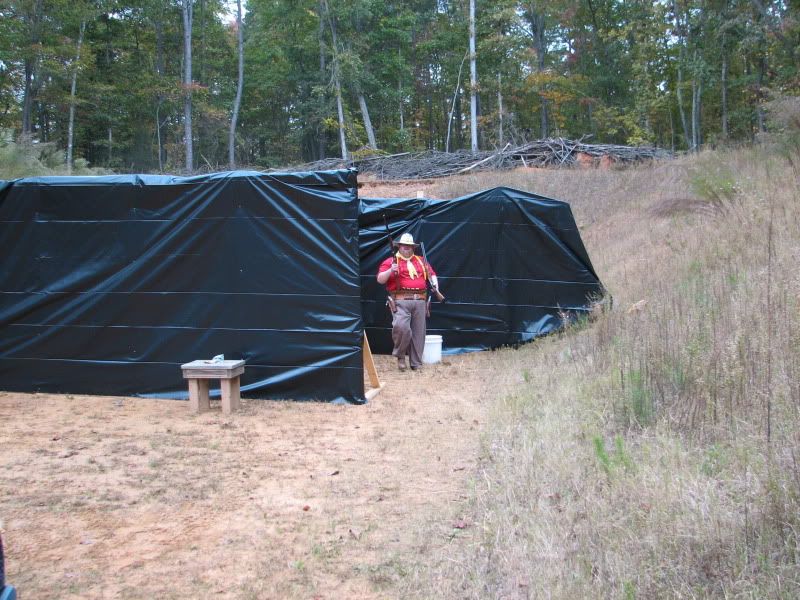 Mystery Stage. Shooter enters the outhouse from behind screen with door closed. Shooter does not see any of the targets.
This picture was taken from "down range" looking back at the shooter.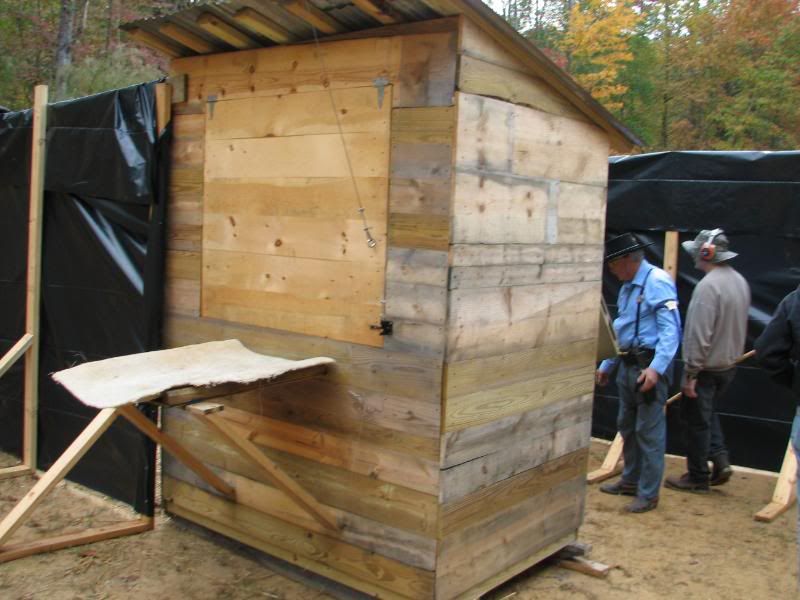 Shooter sat in outhouse and pulled handle to open door, revealing targets.
Here the door is just opening.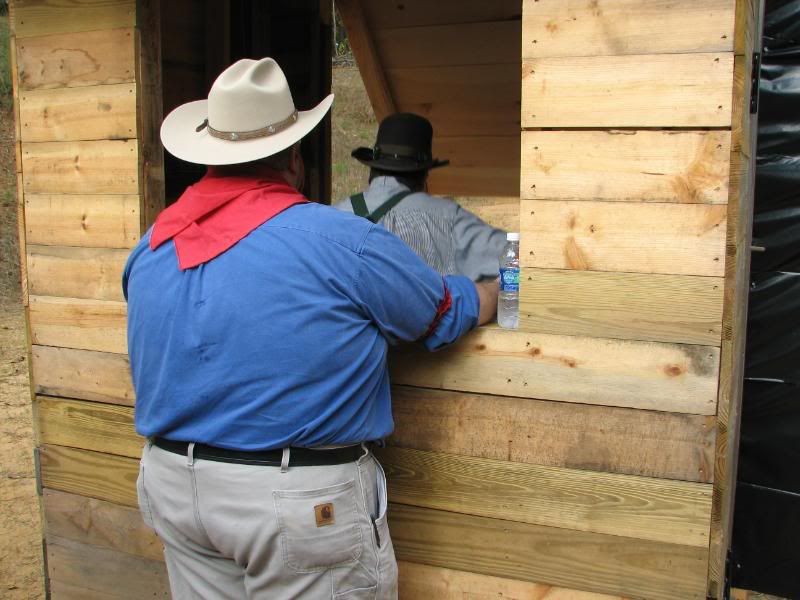 Targets on Mystery Stage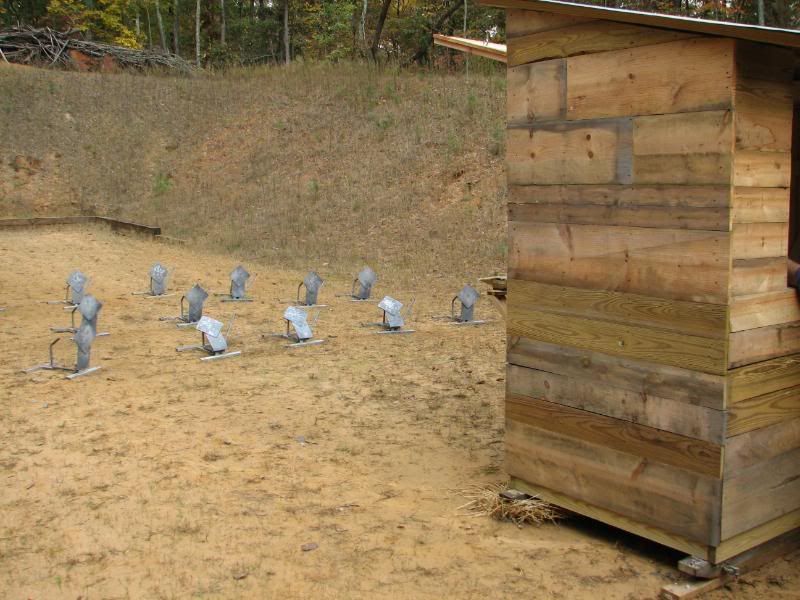 Shoot the lock to open the door, then shoot through the door with the rifle
Rolan Shooting Rifle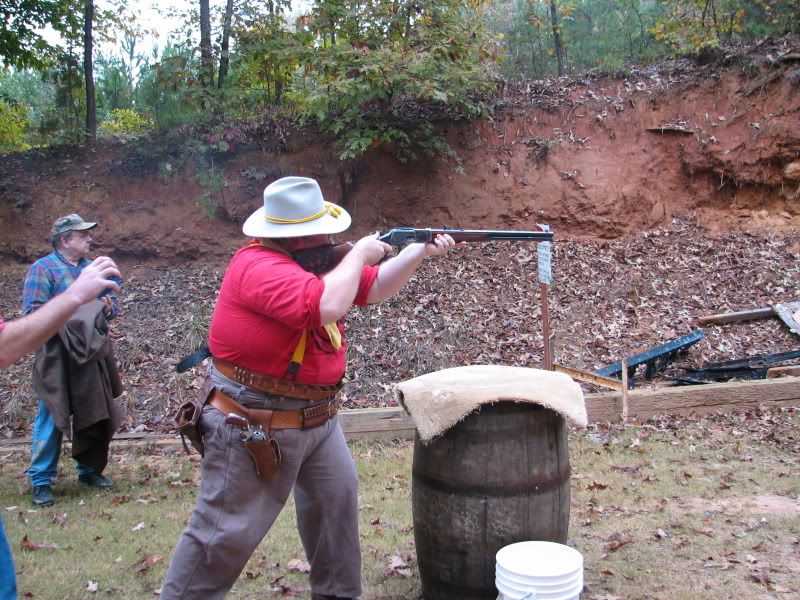 Rolan rounds the corner
Candler Kid shooting through the doorway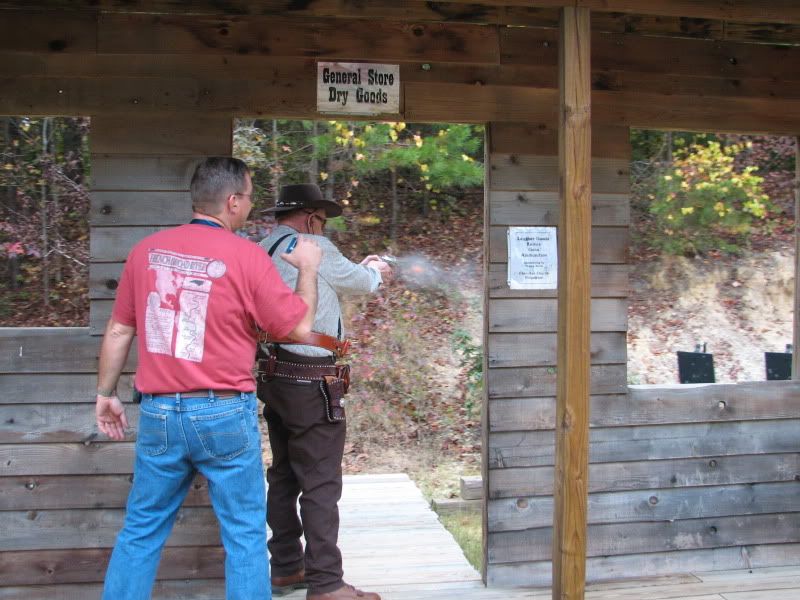 I got a Yogi on my back
Stealing picnic baskets from members of the Degoba Tribe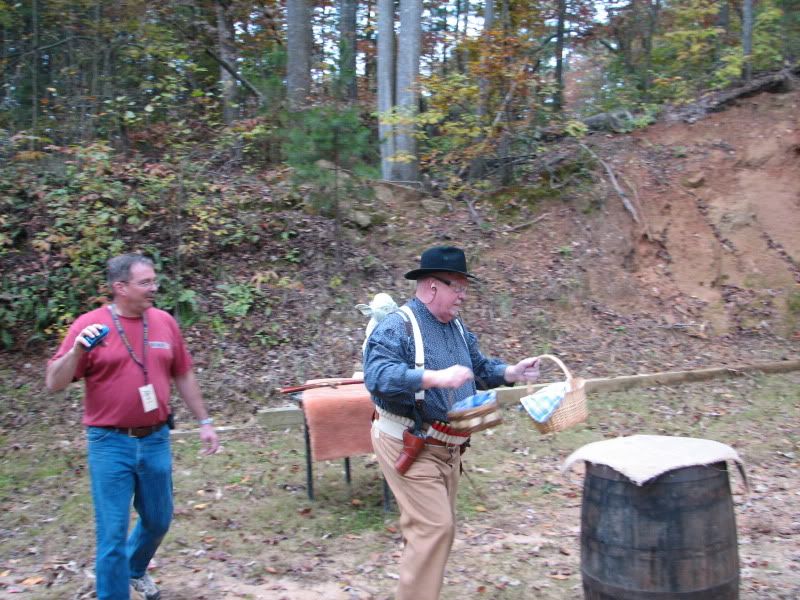 Rolan Shoots Pistol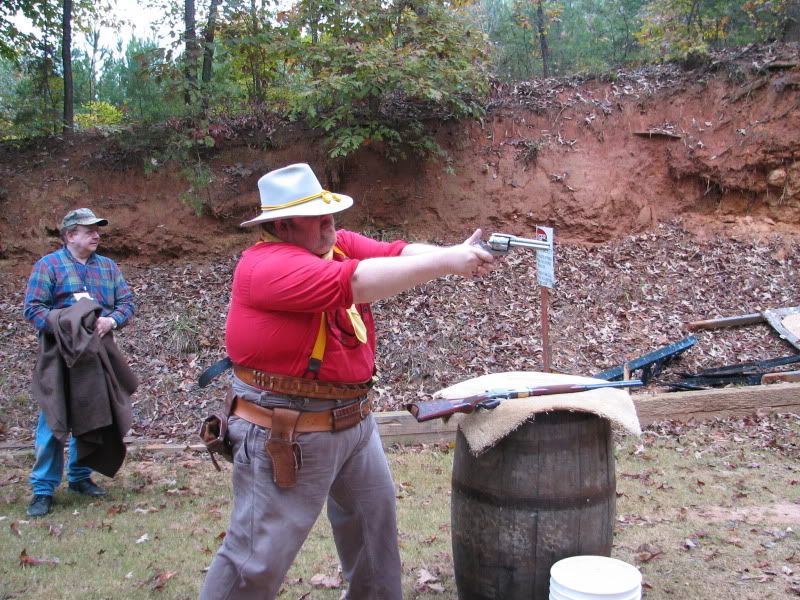 Join us next year, Halloween Weekend, for: