Discussion Starter
•
#1
•
If you thought the
dems
commies have a hard-on for "assault weapons" why not go one better and have one for "concealable assault weapons?" Yes, concealable. Whatever the hell that means because those stupid bastards don't even define them but they want them regulated under the NFA.
The House GunViolence Prevention Task Force calls on you to take strong executive action to address serious inequities in the implementation of the National Firearms Act which is the federal law regulating the manufacture, transfer, and possession of certain classes of firearms. For too long, gun manufacturers in order to circumvent the National Firearms Act have designed and marketed concealable AR-15 style firearms which fire rifle rounds.
But wait a minute. Further down the page is this tidbit.
Some of the features exploited by criminals and included for enhanced regulation under the NFA include, sawed off shotguns, rifles with short barrels and weapons with a high capacity of firing like machine guns.
So these really smart people are asking "President" Biden to regulate SBRs, SBSs and machine guns under the NFA. Wait! What??!!
Ammoland article.
109 Democrat fear-mongering lawmakers make up a new category of firearms referred to as "Concealable Assault-Style Firearms"!?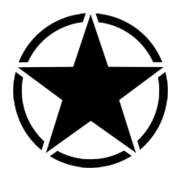 www.ammoland.com