·
Proprietor LoneOakTerrace
Discussion Starter
·
#1
·
Check this out----I just finished building it for a friend of mine.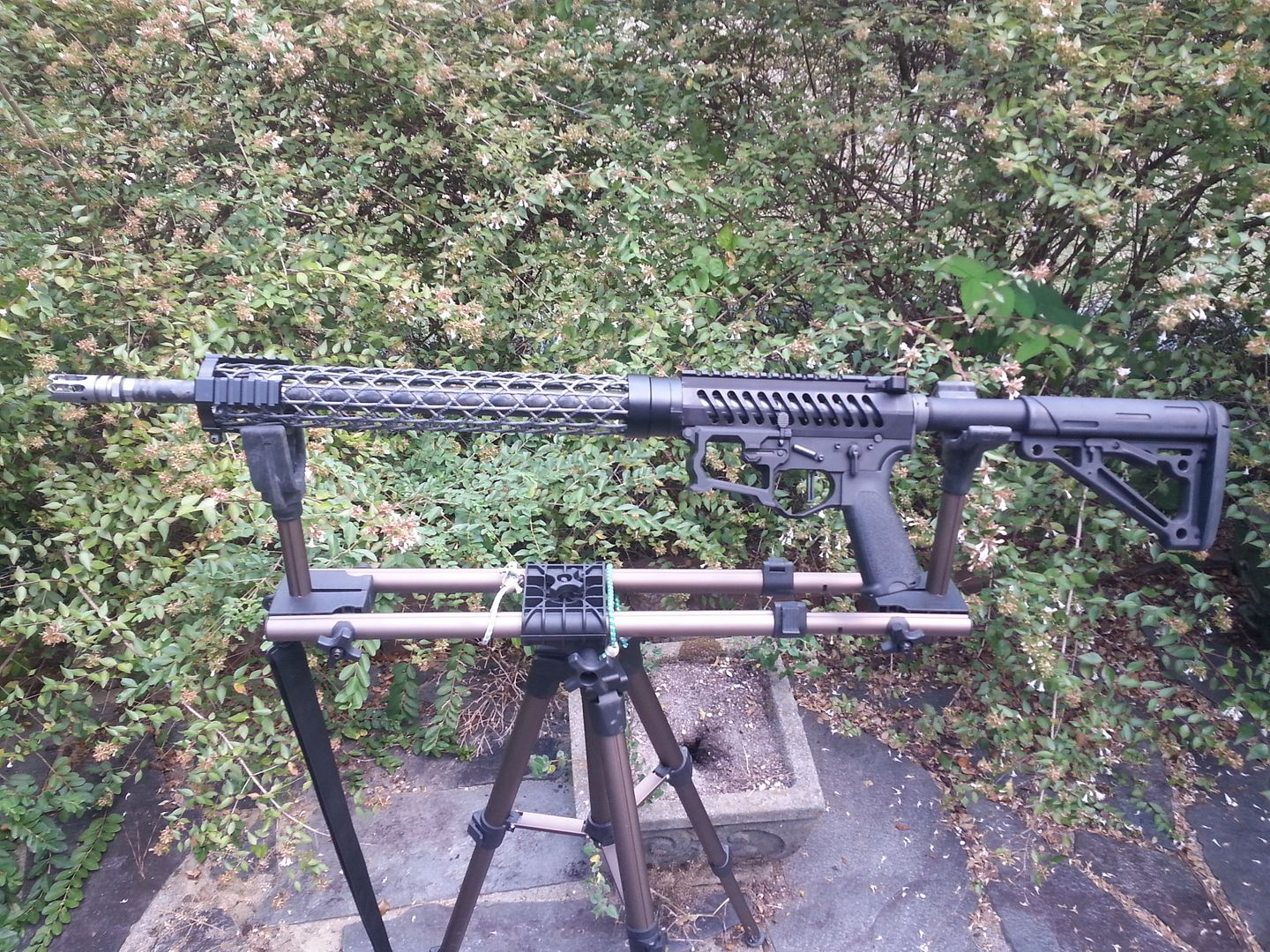 This thing wasn't cheap but it was a blast to build. It took us a couple months to search out all the parts and find exactly what he wanted in the build. The objective was to build the lightest most accurate gun we could, with the best parts and pieces we could find at the lowest price possible for those high end pieces.
I don't think I want to reveal the cost just yet but I will tell you that the gun weights only 5 lbs 15 ozs as it is now optics ready without a sling. We have already put 30 rnds down the pipe and it works great, we now have to decide what kind of optic we want.
I'll post a couple more pictures just as soon as I can get my photobucket to work right.